For years, men have enjoyed the luxury of custom fitted clothing.
It's our mission to bring that benefit to women.
We know that no two women are exactly alike, and neither are their bodies. With a few simple measurements and more than 1000 fabric/pattern choices, we can take a woman's one-size-fits-all wardrobe and turn it into a luxuriously custom collection.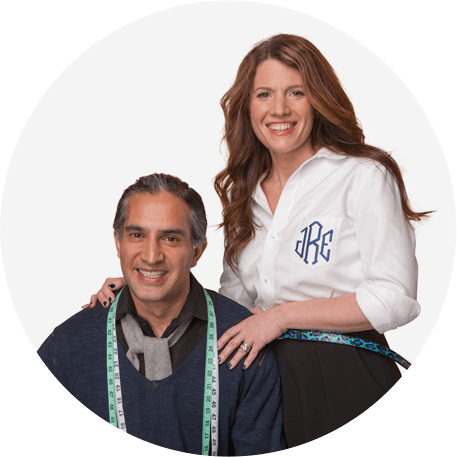 Founder Ravi Ratan has a long history with the fashion industry. Ravi's family has been in the custom clothing business for more than 50 years, historically catering to men. Successes include founding Cufflinks.com, Cufflinks Inc., and co founding Q Custom Clothier.
A year was spent on R & D, making hundreds of prototypes for friends and family, while fine tuning the algorithm that creates a perfect pattern.
Double R is taking their custom clothing expertise and offering it to women, who have widely been excluded from the custom clothing arena. Before Double R, a woman's only option for a properly fitting shirt was buying off the rack and spending more time and money to have it altered. With Double R, they have opened up women's choices, making them custom shirts that fit them perfectly.
How to Measure
In order to get your perfect fit, we will need to receive your measurements. Our step by step video guide will take you through the process and show you exactly how to measure yourself. If you need a measuring tape, we would be happy to send you one. Just click here.